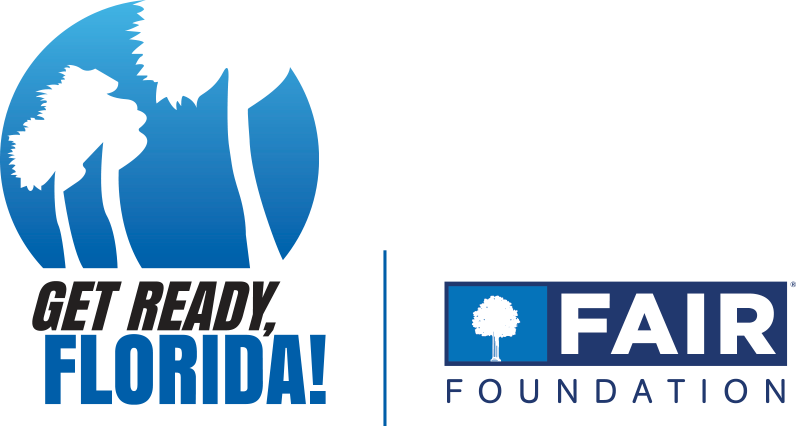 An on-going effort to spur awareness, involvement and action by millions of Floridians in a new culture of hurricane-safety.
"Get Ready, Florida!" 2018 TV Special
Get Ready, Florida! (2018) gives viewers a look at the damage and destruction wrought by the record-breaking 2017 Atlantic hurricane season while offering tips to prepare Floridians and their families for the 2018 season. Hurricane and industry experts offer practical advice on everything from buying insurance to installing impact-resistant windows in an enlightening and educational television special that asks viewers, "When the next hurricane strikes, will you be ready?
---
Related Articles
Why you might need supplemental coverage
StormPeace serves as a type of 'bumper' when it comes to insuring your home and the losses incurred by a hurricane. Do you know what your homeowners insurance does and does not cover in the case of a hurricane? After an uncommonly active 2017 season, it's tremendously important to know how much you're covered, as each day that passes since the last hurricane brings us is one day closer to the next. Keep reading…
How PACE financing can allow you to make affordable home improvements
One of the main hurdles homeowners face in getting hurricane protection improvements is the lack of simple, affordable financing options. Home equity loans or consumer lines of credit depend on FICO scores, and the approval process can take time and end with possible denial. Keep reading…
What's the real cost of not being insured before a hurricane?
When it comes to insurance, so many people have the mindset of "it won't happen to me!" With this blissfully oblivious outlook comes the lack of investment in such protection measures as flood and contents insurance. If the 2017 hurricane season taught us anything, it's that these terrifying storms can affect homes far outside the designated high-risk flood areas. Keep reading…
How do you know what type of windows are in your home?
You may have heard people talk about impact-resistant windows, especially in hurricane- and disaster-prone areas. Florida Home Improvement Associates partners with companies like Custom Window Systems, which has used the past 30 years to design, engineer, and perfect durable windows that can benefit households in a variety of ways other than storm protection, such as intrusion resistance and noise cancelling. Keep reading…
4 myths set straight about preparing your home for a hurricane
MYTH: Taping your windows is enough to keep water out and prevent breakage
FACT: You can throw this myth right out that window you were planning to tape up. Even the most durable ducttape gets worn out and loses its effectiveness when saturated by water, so imagine what condition it would be in with sheets of rain and punishing winds of more than 50 mph.
Keep reading…
---
Media
News Release: FAIR Foundation — Survey Shows Floridians Still Not Adequately Preparing for Hurricane Season
A survey at the start of hurricane season reveals that just six months after the punishing 2017 season battered the Sunshine State, most Floridians are still not prepared for the potential assault of another hurricane season. The survey by the FAIR Foundation, conducted just days after Subtropical Storm Alberto rattled nerves across the state, found that more than three-quarters of Floridians expressed concern about potential hurricanes this year – yet only half have reviewed their home insurance policies to be sure they're covered.
2018 Survey: Floridians still not preparing for the potentials of hurricane season
The FAIR Foundation and Get Ready, Florida! urge residents to get serious about hurricane preparation after survey results find that half of Floridians haven't reviewed their insurance policies.
News Release: More active storm seasons are "new normal" and Floridians need to get homes, insurance, plans ready
Floridians should expect that more active storm seasons are the "new normal" – a reality they must prepare for by hardening their homes, updating their insurance, and getting personal and business plans ready. That's the message from former FEMA Director Craig Fugate in releasing a new survey showing many Floridians are not ready for this threatening new dynamic.
2017 Survey: Many Floridians weren't prepared for Irma, reflecting continued gaps in knowledge
Get Ready, Florida! kicks off a statewide initiative with results from its survey that reveals Floridians were caught off guard in at least one way leading up to Hurricane Irma.
Contact
Statewide Coordinator
Lisa Garcia
lisa@sachsmedia.com