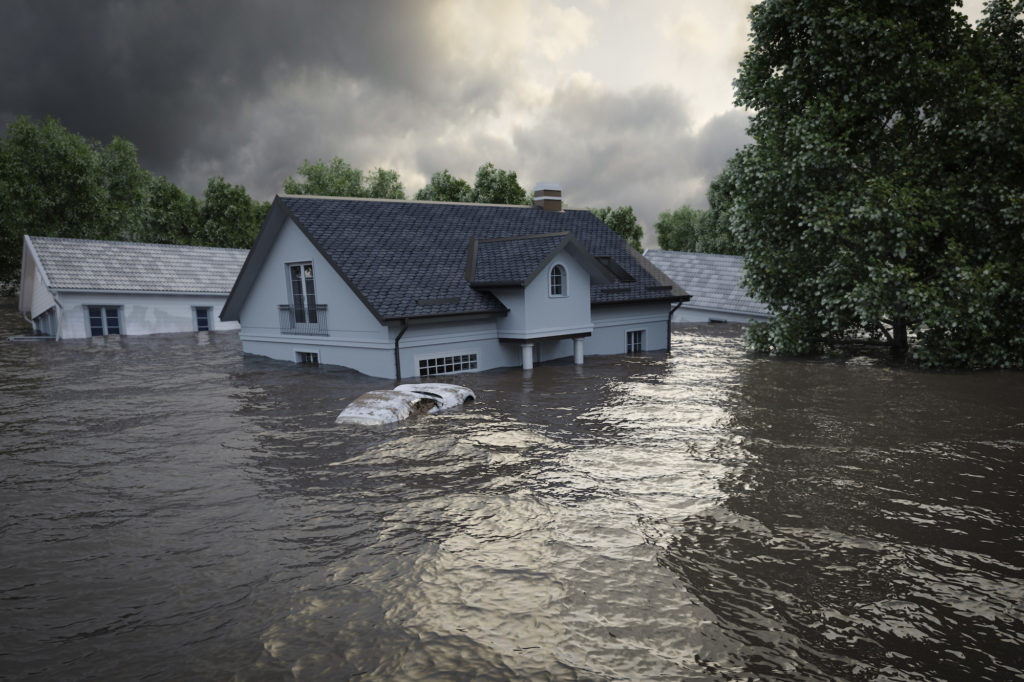 There are plenty  of misconceptions about flooding, especially when it comes to hurricanes and insurance. Water damage can cause extreme harm to your home and belongings. While it may not be possible to completely ensure that the contents of your home remain safe and dry, there are ways to be prepared for some of the serious consequences of a hurricane. Here are some myths about flooding and flood insurance, along with the facts –  so you can arrange the best post-hurricane plan for yourself and your home.
I'm more concerned about the wind, which I'm sure will cause more damage to my home than water.
Though hurricanes can have dangerous high-intensity winds, more damage can actually be caused by the water accompanying these, especially storm surge. This is when large rushes of water get pushed on shore by the hurricane, wiping out whatever stands in its way.
A 2014 study by Edward Rappaport, deputy director of the National Hurricane Center, gathered data on hundreds of Atlantic tropical cyclones between 1963 and 2012. Over the span of those 50 years, half the fatalities (49%) were directly attributed to storm surges. This includes 2005's Hurricane Katrina, in which storm surge was the primary cause of death. The Insurance Information Institute ranks Florida as the #1 state at risk from storm surge, for both the number of homes and the reconstruction value. Storm surge poses a threat to both lives and bank accounts, so in order to be fully prepared, you need to be aware of its damage potential.  
NOAA Storm Surge PSA from Jim Edds on Vimeo.
My home isn't near the coast or in a flood zone, so there's no threat of flooding.
Heavy rain from a hurricane can cause major flooding, regardless of where flood zones appear on  a map. The Weather Channel notes that rainfall depends on the storm's speed and size, and heavy rain bands can reach far beyond the coast. According to FEMA, 20% of all flood insurance claims come from areas outside the high-risk flood zones – and  over half the claims from Hurricane Harvey in 2017 came from outside of flood zones.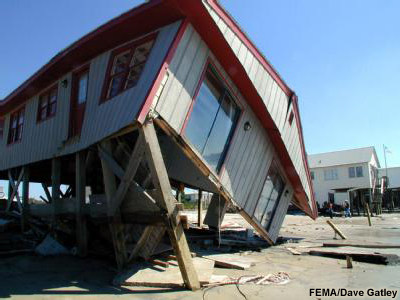 Since I already have homeowners' insurance, I don't need flood insurance.
Contrary to unfortunately popular belief, most homeowners' policies do not cover flood damage. The same goes for renters, who must also purchase flood protection separately. Of the 10 most costly hurricanes in the United States, Florida was affected by seven. According to FEMA, a single inch of flood water in an average home can cost over $20,000 – the same as the average yearly cost of out-of-state public universities. And that doesn't even factor in personal property losses that are sure to boost the number up.
If a hurricane is heading my way, I can just purchase a policy before the storm hits so that I'm still covered.
Your purchase of flood insurance doesn't mean coverage will start right away, as most policies have a 30-day waiting period. This is one of many aspects of hurricane planning that is only effective if prepared well in advance of hurricane season.  Be sure to leave yourself sufficient time to communicate with your insurance provider and pick a policy that works best for you. Don't put it off, or you'll find yourself deeply regretting the delay when you're forced to pay for water damage out of pocket.
My house has flooded, so to file a claim I'll have to leave my home the way it is until an assessment is done.
FedNat, which has been providing Floridians with various types of insurance for 25 years, says otherwise. Once the storm has passed, you should file a claim as soon as possible. FedNat will send a contractor at no charge or obligation if emergency services are required, including water extraction. Additional crucial actions include drying out your home and photographing damaged property, which should not be discarded until the adjuster is able to examine it. FedNat also provides resources on hurricane preparation and encourages using an inventory worksheet and checklist.