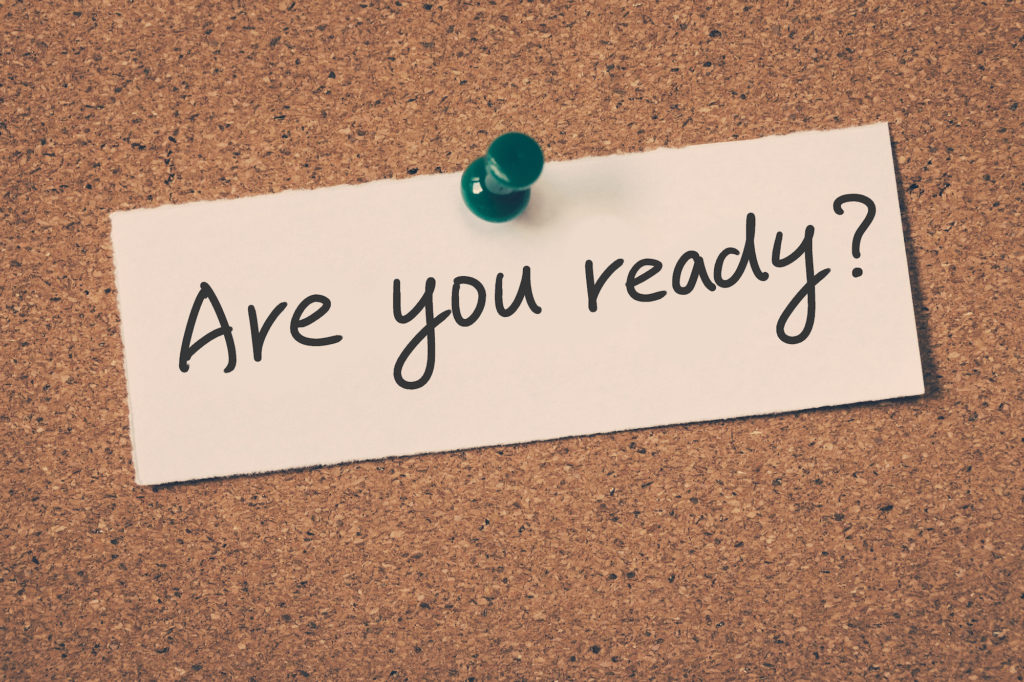 It's a familiar feeling for Floridians. A hurricane warning has been issued across all news and radio stations – and masses of people are rushing to gas stations, supermarket aisles have been cleared of canned goods, and there isn't a fresh battery to be found at the home supply store. You're so focused on getting the absolute essentials, like three days' worth of food and water, that some things inevitably slip your mind. In the hectic preparations, try not to forget these less common items for your hurricane emergency kit:
1. Battery-operated or handheld fan
The last thing you want is to ride out a hurricane in Florida in the middle of July with no air conditioning. Use a battery-operated or handheld fan to keep air flowing and have plenty of extra batteries on hand. Conversely, if the weather has already turned chilly, make sure you have some hand warmers ready.
2. Ready-to-use hygienic supplies
With the power and water supply out, it's easy to feel unclean. Gone are the days of plentiful hot water and long, relaxing showers. Stock up on dry shampoo, mouthwash, hand sanitizer, wet wipes, and feminine products, among others – things that will help restore a much-needed sense of cleanliness. And if you wear contact lenses, don't forget a supply of contact solution – you don't want to sleep with your contacts in, as it can lead to infections or dry eyes, or find yourself forced to dig up an old pair of glasses with the wrong prescription.
3. Bug spray
Hurricanes bring a torrent – not only of water, but of bugs as well. Mosquitoes can carry diseases, and they especially thrive in the dampness and humidity of a storm's aftermath. The CDC recommends that you choose an EPA-registered insect repellent to fight off the little critters.
4. Bleach
Pure, unscented bleach can serve a multitude of helpful purposes after a hurricane. Not only can it disinfect a variety of items, it can also sanitize water when boiling isn't an option. The FDA advises 1/8 teaspoon of bleach per gallon of water, and then waiting 30 minutes until the water is safe to drink.
5. Disposable camera
To be ready in case your home suffers from flooding or other damage, you'll want to take "before" photos of your belongings, especially valuables. If damage actually occurs, take "after" photos for your insurance provider. If you are unable to access the camera on your phone, a disposable camera will be helpful for quick snapshots. It will also show that your photos have not been altered and your description of the damage is true and accurate.
6. Cooler
Food and drinks aren't the only things you'll want to keep chilled – some medications require cool storage places to remain effective. A small cooler will do the trick, but make sure to wrap the medications in a plastic bag to avoid water damage as ice melts.
Florida's unique geography places it squarely in the crosshairs of hurricane season ever year, yet a survey by the National Hurricane Survival Initiative showed that Floridians still do not sufficiently prepare. Take this Hurricane IQ quiz and don't forget these incredibly helpful actions!
7. Waterproof important documents
It's crucial that you safely store your important documents, but also that they stay safe. Consider using waterproof bags that won't allow moisture to seep inside and keep the storage container away from areas of your home that are likely to flood. Make copies and have them laminated, and keep a printed contact information sheet. Additionally, don't forget identification information for all members of your household, and store it with the important documents in an easily accessible place in case you must evacuate.
8. Make sure your fridge keeps its cool
Don't forget to set your refrigerator and freezer to their lowest temperatures. Freeze containers of water or have ice packs to ensure that your food doesn't spoil as quickly. By making a list of the contents in your fridge, you'll know exactly what's inside so you can minimize the time the door is open.
9. Don't forget your pets
Make an emergency supply kit for your pets. Include three days of food and water, as well as any medications that your pet needs. Don't forget to keep copies of your pet's vaccinations and medical records in a waterproof container.
10. Educate yourself
Knowledge is power, and you'll want to be armed with as much of it as possible before a hurricane hits. The FAIR Foundation aims to educate the public about natural disaster risks through Get Ready, Florida! The National Hurricane Survival Initiative promotes wind and flood mitigation in hopes of reducing uninsured risk and helping families stay protected throughout the hurricane season.
Learn more at fairfound.org and hurricanesafety.org.